About Quality Assurance
Online course quality at UCCS is the primary focus of the Faculty Resource Center. The OSCQR (pronounced "Oscar") rubric is utilized in the quality assurance process. OSCQR provides both flexibility and guidance on the design and development of high-quality online learning experiences for students. Originally developed as a partnership between the Online Learning Consortium and State University of New York, OSCQR is an open, customizable, course-level, quality-review process that integrates faculty directly into the review process, generates an action plan for future iterations of the course, and results in rigorous, inclusive online courses.
QA Review Process
The UCCS OSCQR process incorporates a self-review, collaboration with an FRC instructional designer, and review by an additional UCCS reviewer to achieve standards in the following six domains:
Domain 1: Course Alignment
Domain 2: Getting Students Started
Domain 3: Organization and Representation
Domain 4: Accessible course design
Domain 5: Engagement and Interaction
Domain 6: Assessment and Feedback
Meeting the UCCS OSCQR standards results in a badge for the faculty member and a three-year UCCS QA certification for the course. QA certification is offered for both newly developed and existing online courses through the following options:
Option 1
Successful completion of the FRC's Teaching Online Program (TOP) to design, develop, and then teach a new online course. Program participants enroll in the review process when completing the Design for Quality Assurance badge, the final phase of the TOP.
Option 2
Newly certify or re-certify existing online courses (up to two courses per year) by successfully working through the Design for Quality Assurance badge.
Email the Faculty Resource Center at frc@uccs.edu to inquire more about the QA process at UCCS.
Quality Matters Certified Courses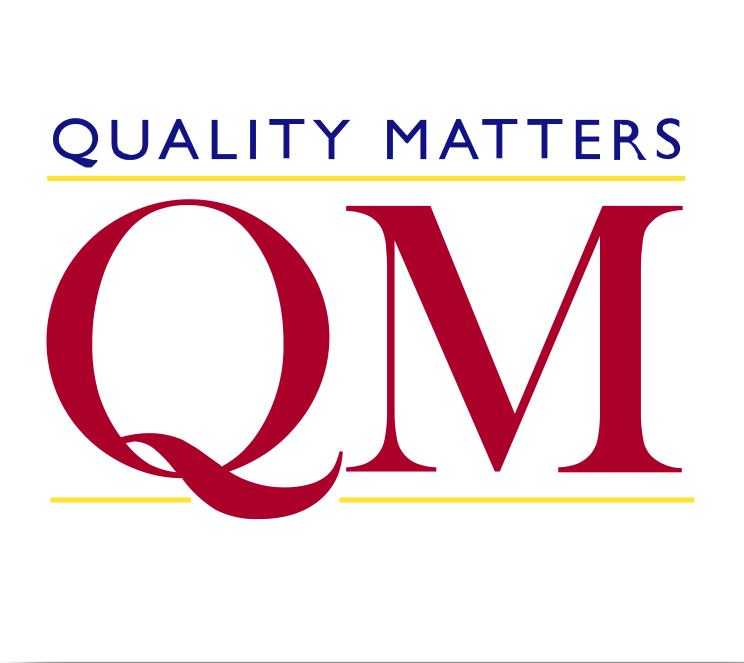 *QM Certification earned for UCCS Online Courses
*UCCS moved from Quality Matters to Online Learning Consortium for quality assurance in 2019.