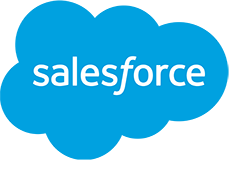 Student success and retention is strongly dependent on faculty members making students—and their support team—aware of concerns about their performance in class. With Salesforce's Student Support Network you can submit alerts about:
Attendance | No Show | Low Scores | Missing Assignments
In Danger of Failing | Cannot Pass | Others
You can also submit kudos for students who are doing well!
First, when you submit an alert:
The Support Network will send an email to the student on your behalf informing them of the reason for the alert, that they should contact you, that a member of their support team will be in contact, or perhaps provide them with other resources. (The contents of the emails for the various alerts are in this document.)
The alert will also go immediately to the student's support team.
Furthermore, your Support Network Faculty Console will allow you to track what progress is being made in the resolution of that alert.
Second, you have a choice in how you submit the alerts:
Option 1 - You can use the Support Network to submit alerts at any time. Please remember that the earlier you submit alerts, the more time the support team has to work with the students and the greater the opportunity for success.
Option 2 - You can complete a Progress Report. Generally for 1000- and 2000-level courses, Student Success will send out progress report requests in which you can submit alerts three times during the semester. The timeline for the reports will be roughly:

Early semester: This will let you identify those students who haven't shown up to class or whose participation causes you early concern.
Mid semester: By this time, you likely will have had an exam or major assignment and will know who is not doing well.
Tenth week: This is the last week to drop and will indicate those students who are in danger of failing but can pass with assistance, or who cannot pass and would be better off dropping.
Please note: The "General Concern" alert in our previous system, used for things like mental health or behavioral issues, is not in the Support Network. Those concerns should be reported directly to the Dean of Students' CARE Team.
Support Network Faculty Console Resources
Support Network Faculty Console Login

A link to log into the console is also in all Canvas courses.
Note: If you are presented with the option to log in with a username and password or single sign-on, choose single sign-on.
Another note: Because of licensing limitations, only those faculty teaching in a given semester will have access to their console for that semester.

Submitting Alerts – PDF
Responding to a Progress Report – PDF
Setting up your Office Hours calendar – PDF
Support Network sample syllabus entry – Word
Emails sent to students – PDF
If you need help using the Support Network Faculty Console, please email frc@uccs.edu.
For technical issues or other problems, please email sshtech@uccs.edu.
Support Network Student Resource
Support Network Student Flyer - PDF
---
Last updated June 8, 2023
Contact Us